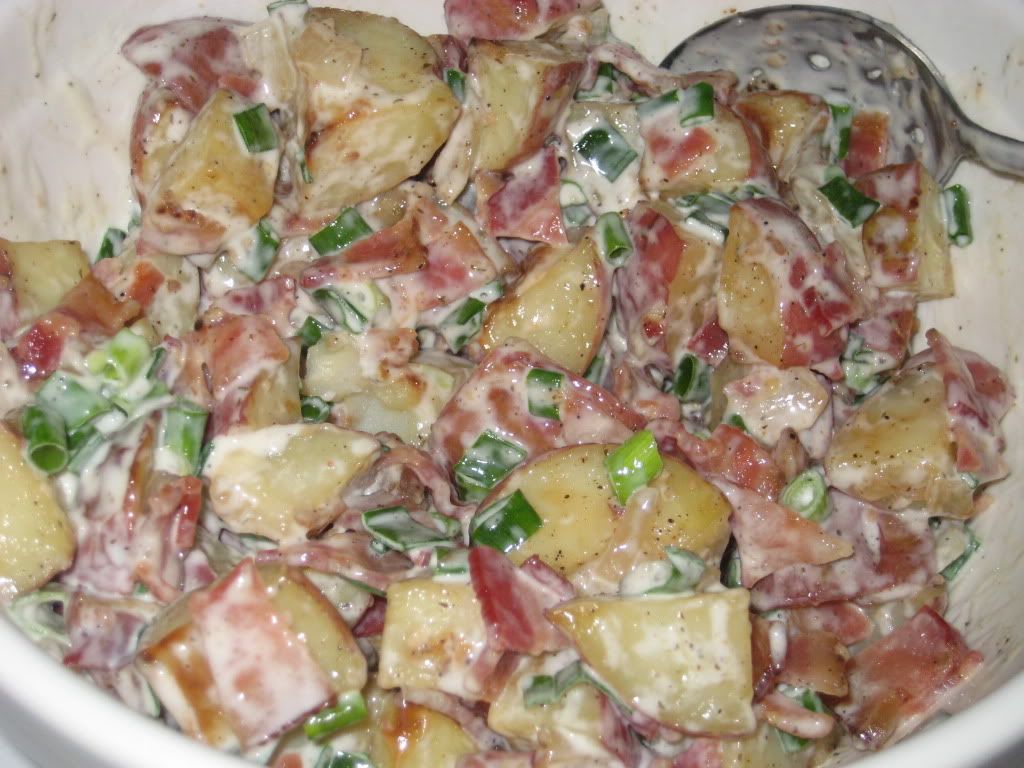 Are you running out of ways to use up that last bit of leftover turkey? Try something a little different and on the lighter side.
Turkey and Potato Salad
1 lb small Red Potatoes
1/3 cup light Mayonnaise
1/4 cup Milk
1/3 cup light Sour Cream
2 tbsp Dijon Mustard
1/4 tsp Salt
2 Green Onions, chopped
1 1/2 cup Turkey, cut into bite-sized chunks
2 stalks Celery, sliced
1 small Red Pepper, chopped
1. In sauce pan, cover potatoes with water and bring to a boil on high heat. (HINT: I like to cut them into bite-size chunks before boiling to save time) Reduce heat to low, cover and simmer 15 minutes or until potatoes are just fork tender. Drain and run under cold water until the potatoes are cool.
2. Mix Mayonnaise, sour cream, milk, mustard, salt and green onions until blended. Add turkey, celery, red pepper and potatoes, stirring gently.
Makes 6 servings