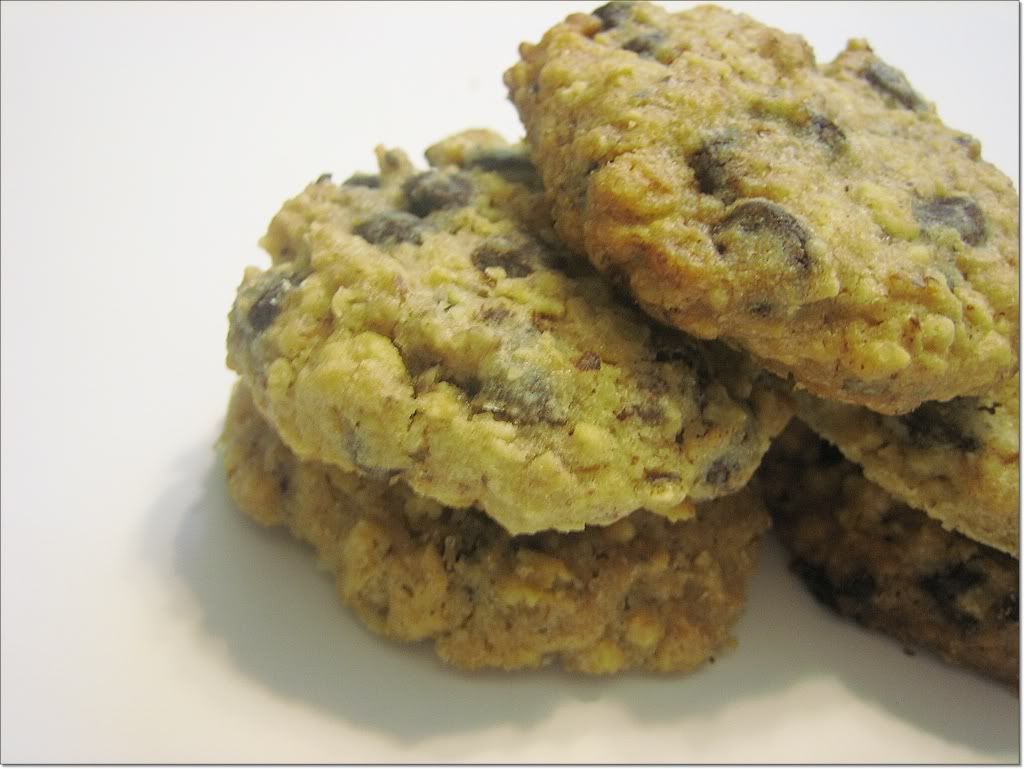 3/4 cup butter flavored Crisco
1 1/4 cups firmly packed Brown Sugar
1 Egg
1/3 cup Milk
1 1/2 teaspoons Vanilla Extract
3 cups Quick Oats, uncooked
1 cup all-purpose Flour
1/2 teaspoon Baking Soda
1/2 teaspoon Salt
1/4 teaspoon Cinnamon
1 cup Raisins
Preheat oven to 375 degrees. Grease baking sheets.
In large bowl combine crisco, brown sugar, egg, milk and vanilla. Beat at medium speed until well blended.
Add oats, flour, baking soda, salt and cinnamon. Beat at low speed just until blended. Stir in Raisins.
Drop by rounded tablespoons 2 inches apart on baking sheet.
Bake for 10-12 minutes or until lightly browned. Cool 2 minutes on baking sheet before removing to cooling rack.
Makes about 1 1/2 dozen.